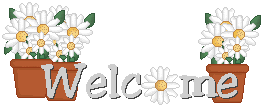 This page is under construction. Please check back often.


Welcome to Amazing Graze Dairy Goats
We are registered ADGA members and practice CAE prevention. We raise both French and American Alpines.



Sand-Dance Sundown Minx


This next one of Minx is with her last set of twins. Minx is a French Alpine from the Sand Dance herd in Florida. She is a great milker. She is due to kid in August of 2001. Her pedigree is as follows:

S - GCH Iron-Rod TK Sundowner
D - Sand-Dance HLS Requisite
SS - Iron Rod Kane's Teak
SD - GCH Iron Rod Rev Sutra
DS - Hoach's Qaag Lasabre
DD - Crystal-Creek Replique






Amazing Graze Ellie Shiloh



Here are two pictures of Shiloh giving birth. On the first one you can just see the front hooves coming out. On the second one, the kid is almost out.

Shiloh was Ellie's first doe kid. We love her coloring and get lots of comments on it. She too is a great milker. Shiloh just gave birth to triplet bucks on March 29, 2001. Her pedigree is as follows:

S - Kenslee Granite's Quest
D - Desire of Heart DCA Ellie
SS - Mountain Laurel Granite
SD - Kenslee Rambo's First Love
DS - Kimmel's Liberal Arts
DD - Desire of Heart CLM Abigail


These next pictures are of the triplet bucks. We named them Buck, Lem and FodderWing. :)





Joshua raised two market wethers for the fair this year. He had a Boer goat named Ace, and a Nubian named Koa. Their pictures follow.